Return Policy
We want you to be completely happy with your new purchase. If you don't love it, send it back!
When you are not satisfied with the size, color or style, you can choose to return or exchange it and contact us within 2 WEEKS after DELIVERED successfully, we will gladly accept unworn, unwashed, unaltered or unused merchandise in sellable condition, as well as if you need a full refund. Please allow 2 weeks to process the return once it's received.
HOW TO RETURN, PROCESSING & REFUNDS
Start A Return
To start a Return or Exchange, please email us at litex@litex.de. We'll send you an email with "DHL Return Connect" label.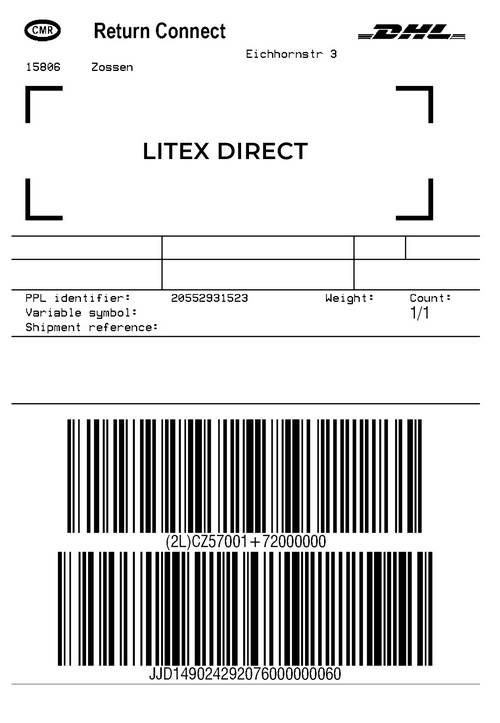 Get Your Return Ready
Once you have received an email with return label, please pack up the items you'd like to return. Be sure to follow the instructions provided to guarantee that your return processed smoothly.
Processing & Refunds
Please allow 2 weeks to process your return once it's received.
We will refund the price of the merchandise including duties & taxes.